Product Information
ZJT Light Composite Energy-saving Sandwich Wall Panel is composed of face panel and interior filling. The quality and technology of product have reached to a new level and become the leading brand among the similar products.
The product has solid,lightweight,thin,better strength,impact resistance,hanging strength,heat insulation,sound insulation,fireproof,waterproof,easy cutting,pet and rot resistant,increasing usable space. It can be arbitrary slot,without batch file,dry operation,enviroment protection,which achieve energy conservation and energy efficiency. At the same time,this reduces the total area to be occupied by the wall and to raise residential practical area,alleviates the structure load,improves the building aseismatic capacity and safety performance,and reduce total cost. This production technology and application is the reform of our country wall material,is a new breakthrough.
The company relying on advanced equipment,first-class technology,excellentquality,strong,productivity,favorable customer service system,has set up the good brand image in the market,and been widely recognized by the same.

Product Composition
Surface: fiber cement board
Interior filling materials: EPS / cement / fly ash / sand / additive

Product Advantages
1.Energy saving, Green, Environmental friendly
The raw materials do not include harmful substances.
Energy-saving effects of the building is greatly improved It is highly recommended by the government.
2. Durable
70+ years building life span.
3. Strong
Hard surface and no damage after impacting. The hanging strength of single spot is 100kg, can nail and affix tile.
4. Fireproof
Panels have a fire rating of 4 hours. Grade A of National standard.
5. Waterproof, Dampproof
No bead on wall panel surface in wet climate.
6. Sound insulation
The sound insulation capacity in the air is 35db-45db (according to National standard: GBJ121-88).
7. Quakeproof
More suitable for seismic & cyclone prone zones.
8. Unique tongue and groove
Specially designed tongue and groove arrangement ensures a perfect joint and makes construction faster.
9. Rapid installation
Being light in weight, handling & installation become very easy. One worker can do 20 sqm every day.
10. Dry working
It is very convenient, less building rubbish left after installation and clean up easily.
11. Excellent surface finish
The wallboard surface is level. You can plaster directly for inner decoration. It also can take all decorative treatment.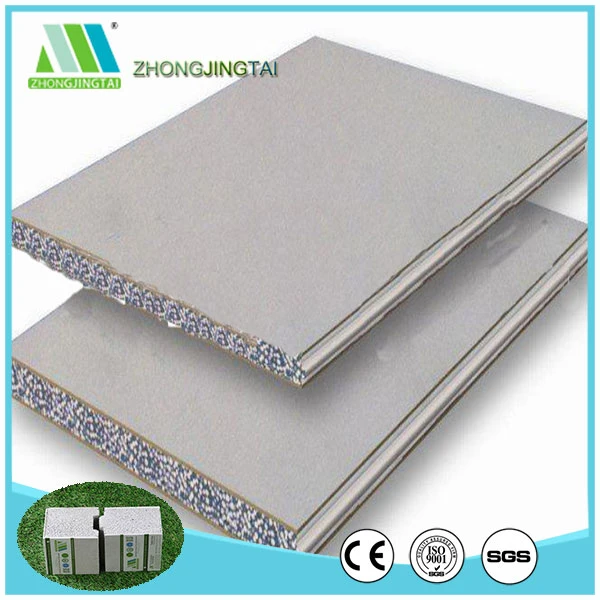 Product Size
Thickness: 60/75/90/100/120/150mm
Length: 2270/2440mm
Width: 610mm


Product Application

widely used: office/residential building/prefabricated house/school/hospital/hotel/public construction/entertainment place.
exterior wall/interior wall/super high wall/abnormity wall/equipment partiton/roof/floor/pipe/fire well
1).Interior partition (60/75/90/100mm is your best choice)
2).Exterior Wall (100/120/150mm for your reference)
3).Floor and roof
4).prefabricated houses
5).Modern high-rise Building
6).Schools, Hotels, office
7).Indoor space of ecological residences
8).All kinds of houses and structures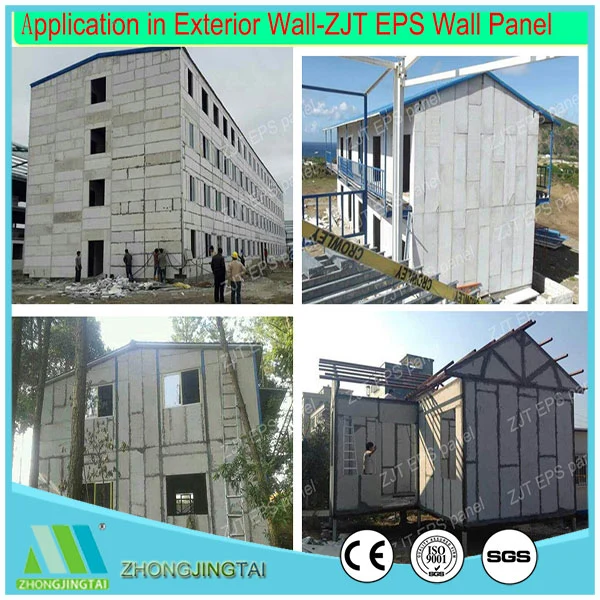 exterior wall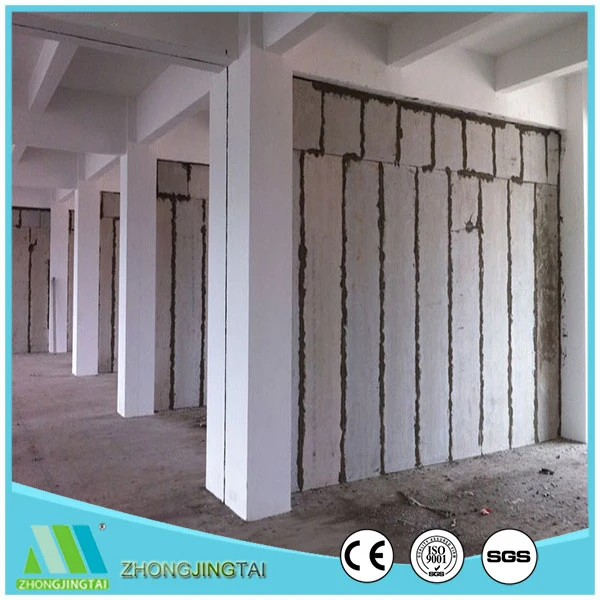 interior wall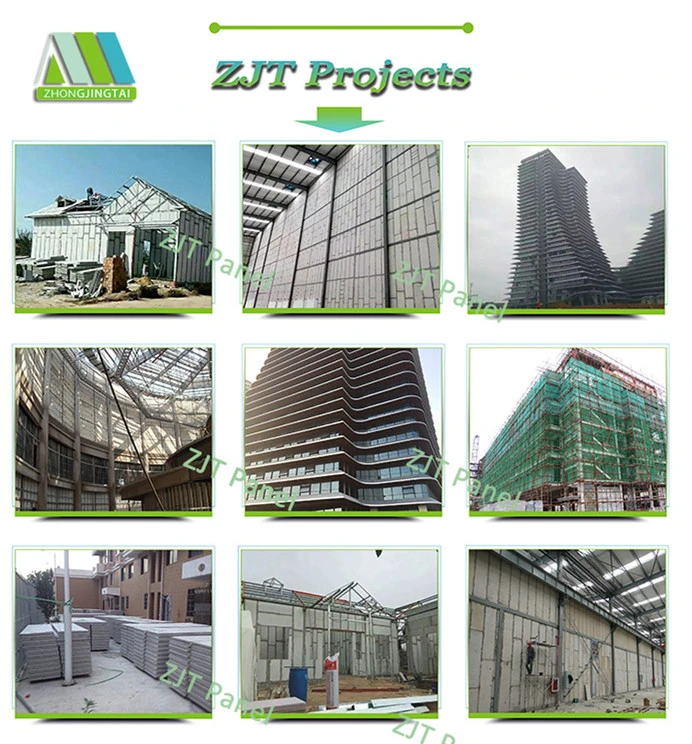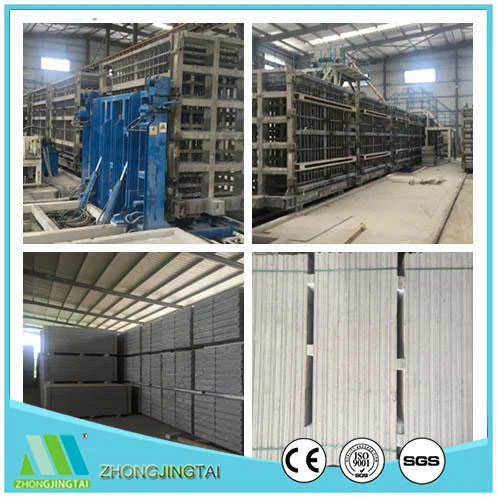 ZJT factory


Technical Index

Item
Testing Indexes

Thinkness[mm]

60

75

90

120

150

180

Anti-impact Capacity/Items




[standard sandbags/times]

≥5

≥5

≥5

≥5

≥5

≥5

Anti-bending Damage Load




[times over deadweight]

≥3.0

≥3.0

≥3.0

≥5.0

≥5.0

≥7.0

Compressive Stregth [Mpa]

≥3.5

≥3.5

≥3.5

≥3.5

≥3.5

≥3.5

Softening Coefficient

≥0.8

≥0.8

≥0.8

≥0.8

≥0.8

≥0.8

Surface Density [kg/m2]

≤70

≤70

≤90

≤110

≤110

≤130

Moisture Rate [%]

≤10

≤10

≤10

≤8

≤8

≤8

Drying Shrinkage Value [mm/m]

≤0.5

≤0.5

≤0.5

≤0.5

≤0.5

≤0.5

Hang Force [N]

≥1000

≥1000

≥1000

≥1000

≥1000

≥1000

Sound Insulation Capacity In The Air [dB]

≥35

≥35

≥40

≥45

≥50

≥55

Fire Endurance [H]

≥1.5

≥1.5

≥2.5

≥3.0

≥4.5

≥6.5

Heat Transfer Coefficient [W/m2.k]

≤2.0

≤2.0

≤2.0

≤2.0

≤2.0

≤2.0

Inner Radiation Index

≤1

≤1

≤1

≤1

≤1

≤1

Outer Radiation Index

≤1

≤1

≤1

≤1

≤1

≤1

Package

1).Held by wooden Pallet or without Pallet;
2).Bonded with plastic belts;
3).Fasten around the corners;

Trade Terms

1).Payment: T/T or L/C at sight;
2).Lead time: 20-25 Working days;
3).Shipping freight are quoted under your requests;
4).Shipping port: Xiamen port, Mainland China;
5).Discount: based on the order quantity;

Company infomation

In the trend of low-carbon and energy-saving in domestic, ZJT is on a mission environmental protection, and actively promoting the development and popularization of green building materials. The composition of the materials of ZJT energy-saving wall panel strictly implements national GB6566-2001Building Materials Radionuclide Limited standard, which belong to the main of the radioactive building materials and a kind of decoration materials, 100% do not contain harmful substances in humans, and in high temperature combustion state, the release of excessive part also can be operated in an efficient range so it has no direct threat to human. At the same time, the construction of the product itself almost do not produce construction waste, in the demolition of buildings the product has the reuse rate of as high as 72%-93%, so these features make it surely become one of the most environmental protection administration of green environmental protection building materials.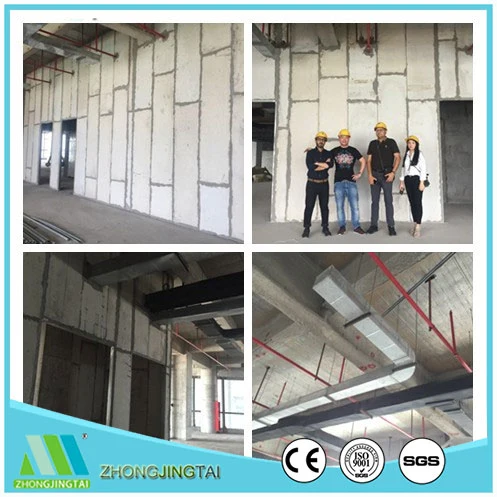 Contact information

Lana Chen

Xiamen Zhongjingtai Building Materials Co.,Ltd
Web:zjteps.en.made-in-china.com