New Designed Low Cost Galvanized Movable Modular Sandwich Panel Container Shop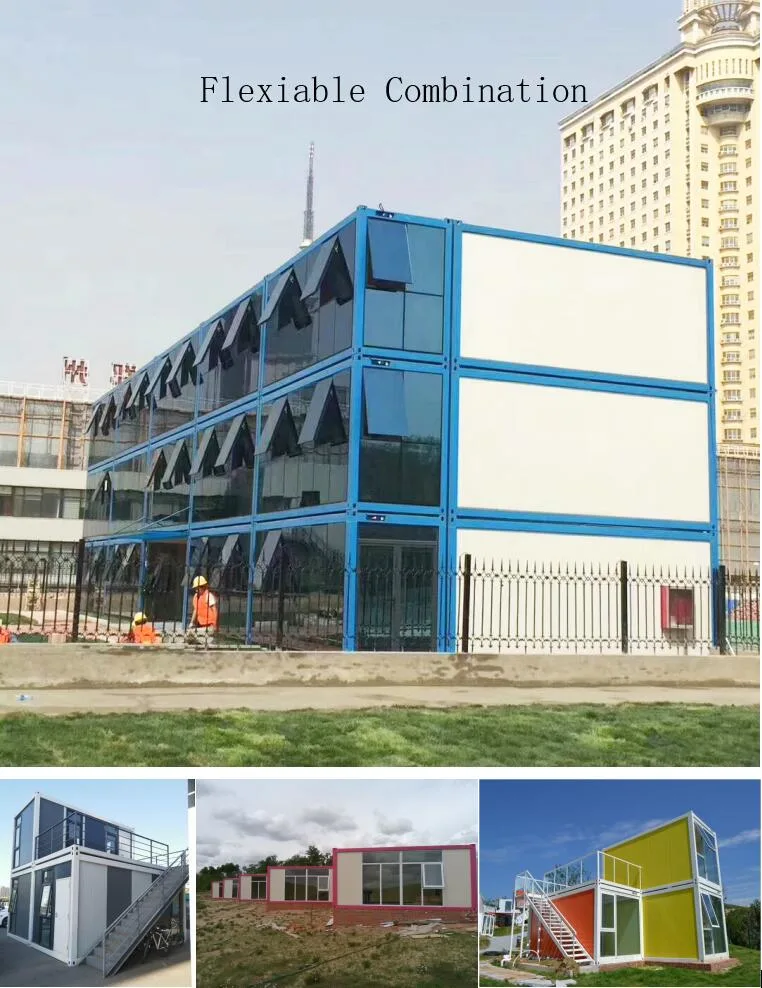 Materials sheet of flat packing container house
Base
Frame: cold formed and completed welding
Customization available
Floor: fiber cement board+PVC vinyl floor leather
Roofing
Frame: cold formed and welded finish
Customization available
Roof: 0.5mm thick colored steel cover sheet +glass wool insulation materials+ PE film+colored steel bending sheet ceiling
Corner Posts
Cold bending profiles
Customization available
Downpipe
Wall Panels
75mm rock wool sandwich panel
Customization available
Insulation material : EPS/ Glass Wool/ Rock Wool/ PU
Windows
UPVC sliding window+fly screen+burglar bar
Customization available
Option: rolling blind
Doors
Steel door/ aluminum alloy door
Customization available
Paint
Galvanized treatment + base painting + surface painting, color: white grey, red, blue etc.
Customization available

1) Roof load:0.3KN/sqm
2) Floor life load:1.5KN/sqm
3) Wind load:0.5KN/m2
4) Earthquake resistance: Magnitude-7 Earthquake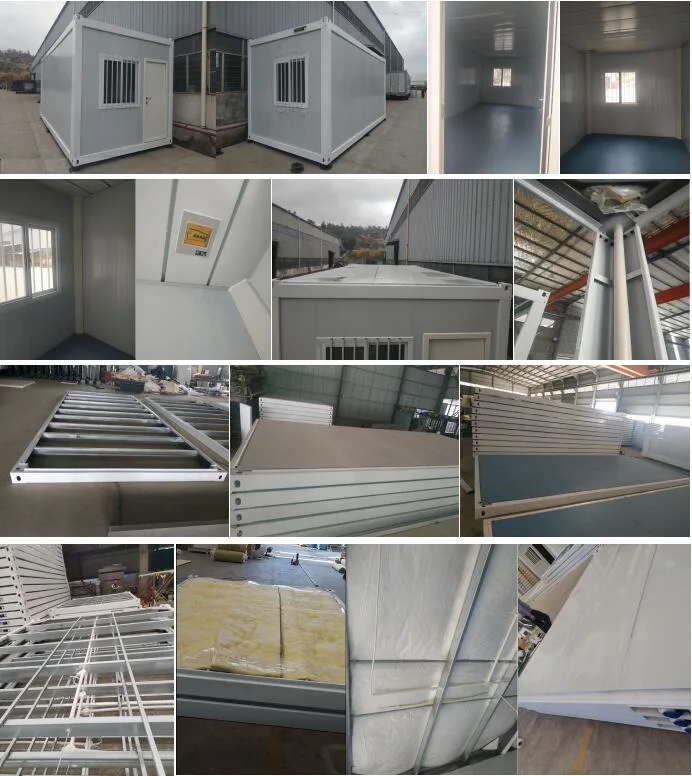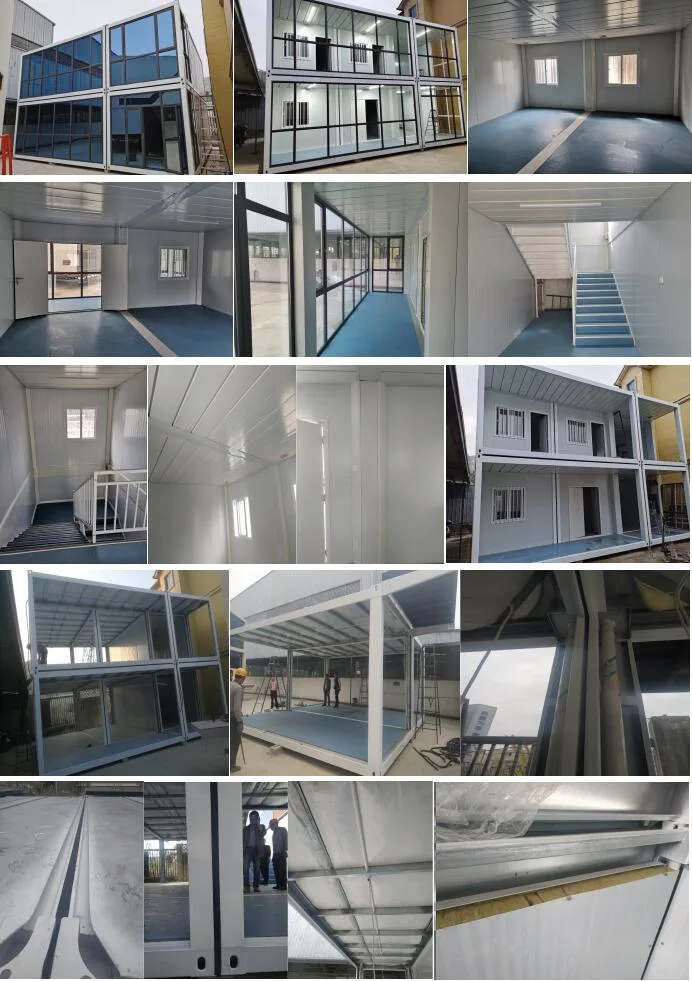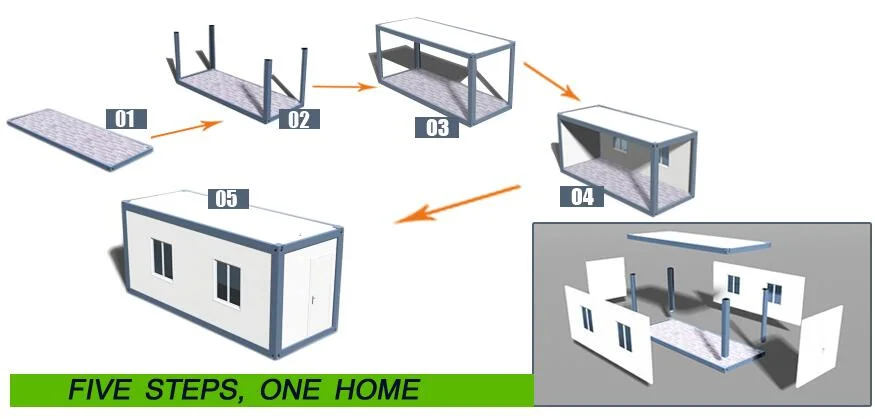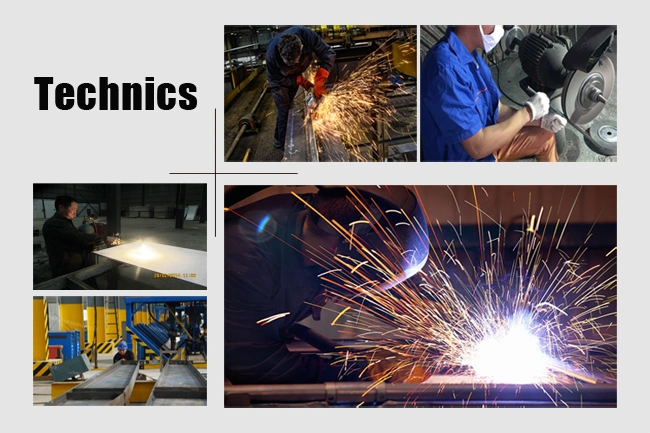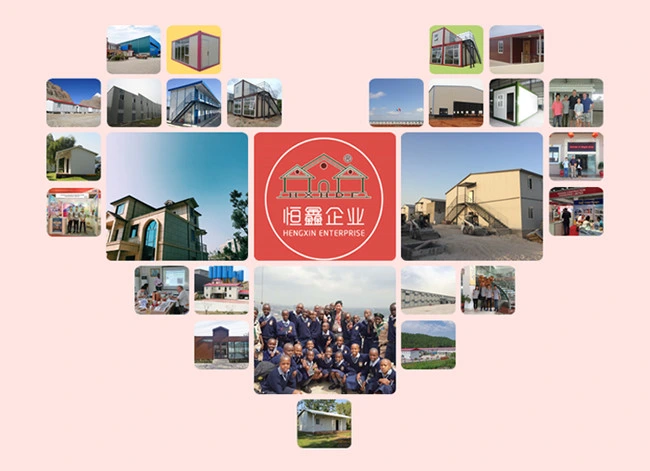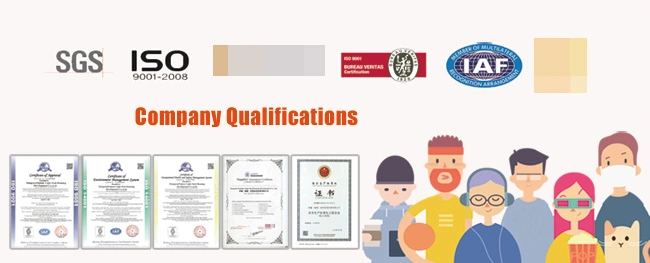 1) Introduction
Xiangxin Company is one leading company in the industry of prefabricated house and modular buildings in China. Every unit of house are designed for easy transportation and installation. We are winning good overseas reputation by top quality and competitive price!
2) Our main products
All kind of container buildings
Custom steel structure house with flexible room space
All kind of portable houses,store,toilets,etc

3) Cooperation invitation
We here sincerely welcome distributors overseas or any customers visit our factory and discuss the possible win-win business.

FAQ:
1. Is your company a trading company or factory?
We are a factory with production capacity of 100000 tons yearly.

2. Could you please design a new and unique light steel prefab house for me?
Absolutely! We can provide you with not only construction scheme and structural drawings, but also landscape design!

3. What should I provide you to build a light steel prefab house?
Very simple! Sketch drawing will be a good reference for us. If you don't have the said drawing, you just need to let us know your plan or requirements, like the dimentions of your area, usage and the storeys of the house.

4. Is it difficult to install a steel prefab house?
Totally not. You can assemble the house independently according to the construction drawings.

5. Can the prefab house be reused after disassembled?
Of course! Our prefab house can be assembled and disassembled for several times without damage.

6. Is the light steel prefab house safe enough for living many years?
Absolutely safe! Our house is very strong, its life span can be up to more than 20 years.