Waterproof Rock Wool / Glass Wool Sandwich Panel For Prefabricated Steel Building
Width:
Wall panel: 950mm 1150mm 1200mm; Roof panel: 950mm 980mm
Length:
According to customer' s request
Material:
Rock wool, Color steel sheet
Structure:
Upper and lower layer: Color steel sheet
Core material: rock wool
Treatment:
Pressing
Thickness:
Color steel sheet: 0.3-0.8mm
Rock wool board: 50mm 75mm 100mm 150mm 200mm
Density:
40-120kg/m3 Rock wool
Life Period:
15-20 years
Package:
PVC foil
Usage:
various roofs and walls referring to the large size industry factory, storages, exhibition halls, gymnasiums, outdoor shelter etc.
1. Rock wool sandwiche panel is made of 2 layers weatherproof color-plating steel plates or other metal plates and mineral wool sandwiched which is the best fireproof materials.
2. It is suitable for various roofs and walls referring to the large-size factory buildings, storages, exhibition halls, freezing stores, purifications workshops, etc, which features temp-keeping, heat insulation, weight-bearing, weatherproof with the rich colorfulness and good appearance.
3. Good fireproof: Rock wool can not be burned which can satisfy all the requirements for any fireproof classes.
4. Light Self Weight: 13-21kg/sqm. It is convenient and flexible for installation, without the large- size lifting devices so that the construction period is limited with the lower comprehensive costs.
5. Heavy Load-bearing Capacity: It features high strength and high rigidness and is suitable either for the weight-bearing structure or for protective structure.
6. Flexible Application: As the continuous production line is controlled by the computer system, the length of the compound sheets can be decided and selected according to the designing requirements, transport and installation conditions. It is possible to select the different thickness of composite panels in accordance with the roof-bearing and purlin distance.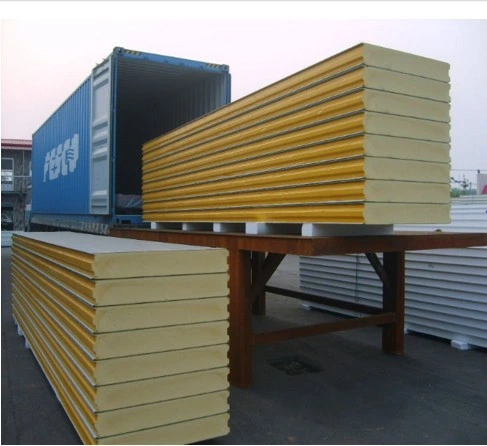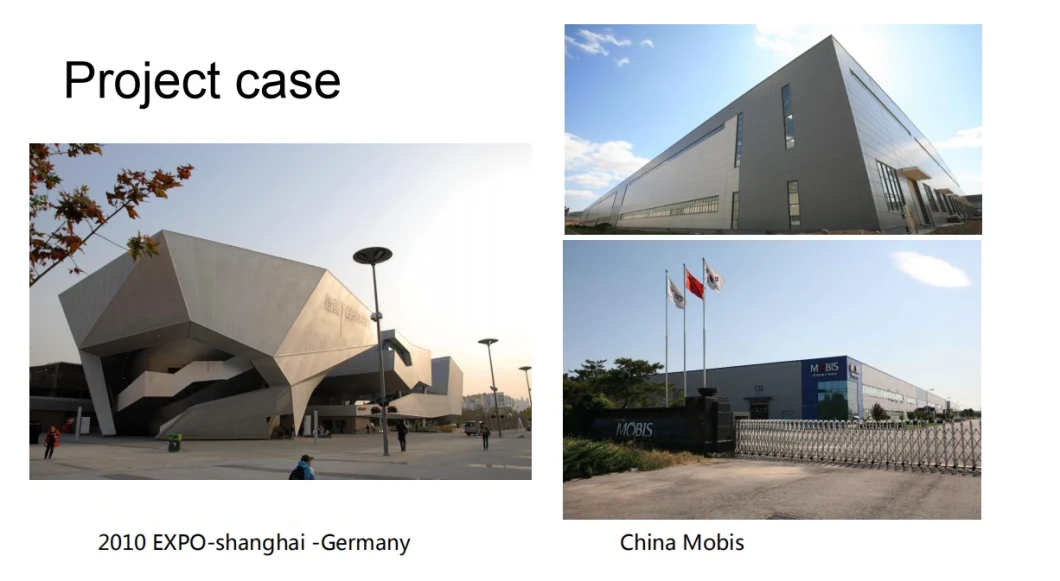 If you have any interest, please do not hesitate to contact us for more information.
sinosteelstructure.en.made-in-china.com
Shandong Wiskind steel building stock Co., Ltd
No.800,Xingbo 5 Road,Boxing Economic Development Zone,Shandong province,China